Gestionnaire Acquisition d'utilisateurs/ User Acquisition Manager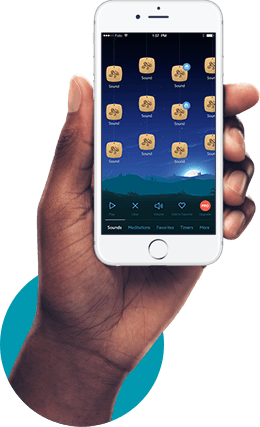 Au sein de l'équipe marketing, ta mission comme Gestionnaire Acquisition d'utilisateurs/ User Acquisition Manager sera de mettre en oeuvre, gérer et optimiser les stratégies d'acquisition sur l'ensemble des canaux possibles pour l'ensemble des produits d'Ipnos, dont Relax Melodies.
Plus spécifiquement:
Mettre en oeuvre et optimiser des stratégies d'acquisition mobiles et web performantes en fonction des objectifs déterminés: notoriété, acquisition, conversion;
Élaborer des projections, faire des estimations, définir des KPI clairs et mesurables;
Gérer et optimiser les campagnes sur l'ensemble des plates-formes publicitaires mobiles & web sociales payantes (Facebook, Instagram, Twitter, Snapchat, Pinterest etc), sur Universal App campaign (Search, Google Play, YouTube & Google Display);
Elaborer des rapports de gestion de performance des principaux KPIs;
Mise en oeuvre de tests A/B et mesurer les performances;
Effectuer des veilles concurrentielles, rester à l'affût des nouvelles tendances dans l'industrie du mobile;
Analyser la concurrence et faire des recommandations sur les stratégies d'acquisition et les modèles de monétisation;
Développer la pratique d'acquisition par viralité;
Travailler en étroite collaboration avec le contenu, l'équipe produit et design.
PROFIL

Tu as un diplôme pertinent;
Tu as une expertise démontrée en médias numériques payants et tu aimerais développer une expertise en acquisition mobile;
Tu as de la facilité avec les plate-formes publicitaires et tu maîtrises l'analyse de data pour en tirer des conclusions.
Une expérience d'utilisation de Apple Search Ads, Universal App campaign, GA, Firebase, Tableau, Power BI est un atout
Tu connais les systèmes d'attribution de mesures de campagnes tels que: appflyers ou adjust.
Tu sais travailler en équipe afin d'amener le produit toujours plus loin;
Tu as un esprit innovateur, intuitif, stratégique et analytique;
Tu es autonome, méthodique, rigoureux et organisé;
Tu es bilingue à l'oral et à l'écrit (français et anglais).
L'ENTREPRISE
Ipnos est le studio québécois créateur de Relax Melodies, l'app ayant reçue le plus de reviews positives dans toute l'histoire de l'app store, comptant plus de 45 millions de téléchargements depuis sa création. Nous innovons dans le monde du sommeil et de la méditation.
Notre mission est d'offrir le bien-être à travers la technologie. Se joindre à nous, c'est faire une différence dans la vie des gens en participant à l'expansion d'une app à succès mondial, utilisée par des millions d'utilisateurs.
As-tu envie de répandre le bien-être avec nous ?
***************
User Acquisition Manager
THE ROLE
Within the marketing team, your mission as User Acquisition Manager will be to implement, manage and optimize acquisition strategies for all possible channels.

More specificly:
Implement and optimize efficient mobile and web acquisition strategies according to the determined objectives: notoriety, acquisition, conversion.
Develop projections, make estimates, define clear and measurable KPIs;
Manage and optimize campaigns on all mobile advertising platforms & paid social web (Facebook, Instagram, Twitter, Snapchat, Pinterest etc.) on Universal App campaign (Search, Google Play, YouTube & Google Display);
Develop performance management reports of the main KPIs;
Implementation of A / B tests and performance measurement;
Perform competitive watches, stay abreast of new trends in the mobile industry;
Analyze competition and make recommendations on acquisition strategies and monetization models;
Develop the practice of acquisition by virality;
Work closely with the content, product team and design.
PROFILE

You have a relevant degree;
You have demonstrated expertise in digital media and you would like to develop an expertise in mobile acquisition;
You have the ease with advertising platforms and you master the data analysis to draw conclusions.
Experience using Apple Search Ads, Universal App campaign, GA, Firebase, Tableau, Power BI is an asset
You know how to assign campaign metrics such as: appflyers or adjust.
You know how to work as a team to bring the product even further;
You have an innovative, intuitive, strategic and analytical mind;
You are autonomous, methodical, rigorous and organized;
You are bilingual both orally and in writing (French and English).

About us
Ipnos is the Quebec studio creator of Relax Melodies, the app that has received the most positive reviews in the history of the app store, with more than 45 million downloads since its creation. We innovate in the world of sleep and meditation.

Our mission is to offer well-being through technology. Joining us is making a difference in people's lives by participating in the expansion of a globally successful app, used by millions of users.